One of my favorite things to do with my nieces is to make caramel corn.  When they (along with Nana – who is both old enough and tall enough to drive) pick me up at the airport I barely have my seat belt fastened before they start asking for the timeline of said caramel corn.  It might not happen the moment we step in the door (much to their chagrin) but almost without fail it makes its appearance before I leave.
My go-to recipe is a good one.  There is no thermometer to mess with, just a simple timer, some measuring cups and spoons, and a pan or two.  You'd think I'd leave well enough alone.  After all my nieces and I never had any trouble sitting in the kitchen and finishing off a tray all by ourselves.  Yet I always wanted a bit more dimension, something to go with all that sweet.
When I first started playing with which spices to add and how much I thought I had missed the mark.  It was still all sweet.  Then slowly the heat started to build.  But not too much heat.  It's just right amount of both sweet and spicy.  Who doesn't want a bit of both?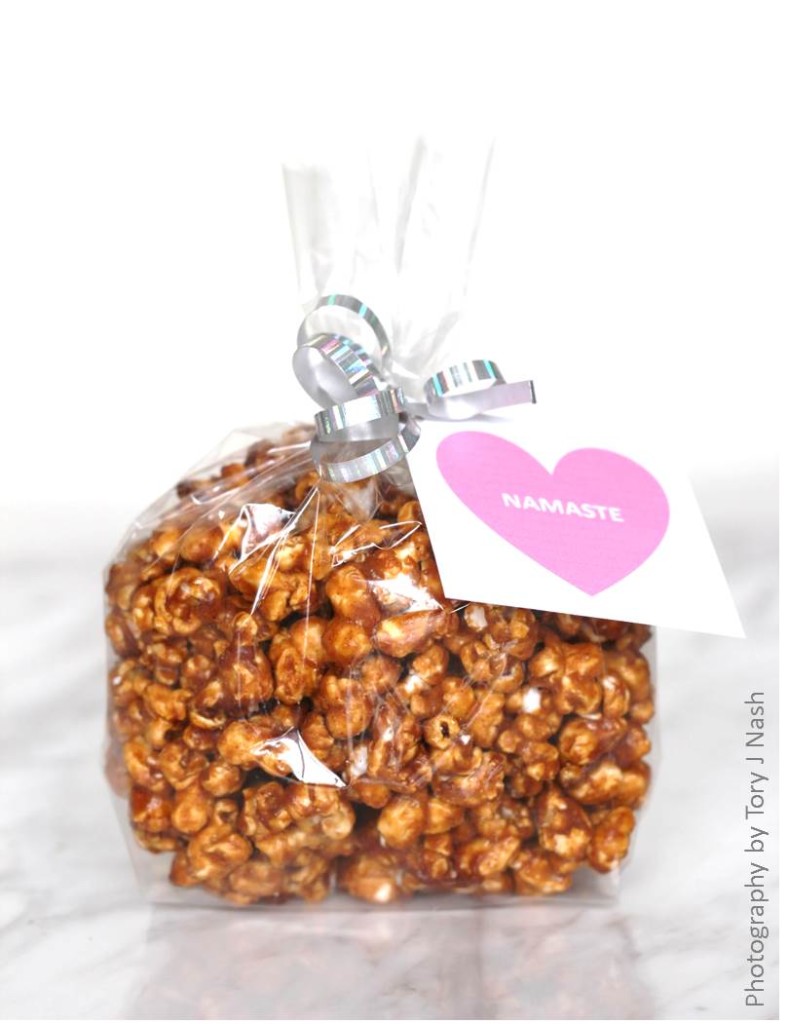 If you're inclined to celebrate Valentine's Day, might I suggest this as the perfect gift? It's out the ordinary. Takes no time whatsoever in the kitchen.  And I'm even throwing in a download of my Namaste Conversation Hearts so you can tie up a pretty package of your own.  Though if you decided to eat the tray all by yourself, I can't say I'd blame you.