I believe in celebrations big and small.  And I believe in cakes big and small.  As far as I am concerned you cannot have enough of either.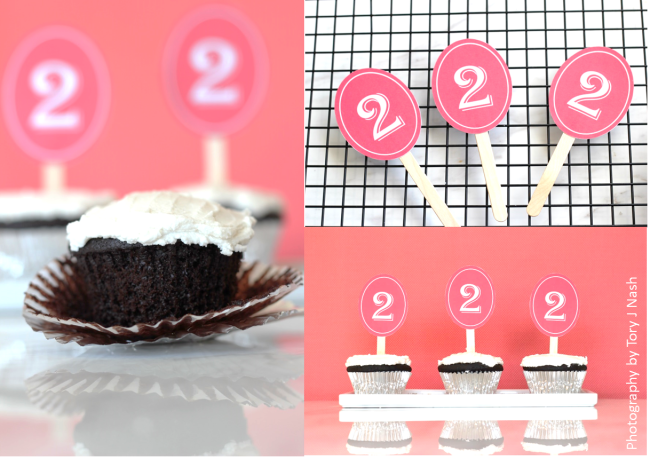 This little celebration is actually a big one.  It's my two year teaching anniversary this week!  And I couldn't be happier to be celebrating it.  Being able to teach yoga full time is not something I ever would have dared to believe was possible.  There is a big, beautiful story to my journey that someday will be told but for now I am focusing right here on where I am now.  Celebrating the present and opening my heart to whatever the future holds.  And that, friends, deserves cake.  Cupcakes, of course!  Dark, moist chocolate cupcakes topped off with a minty frosting.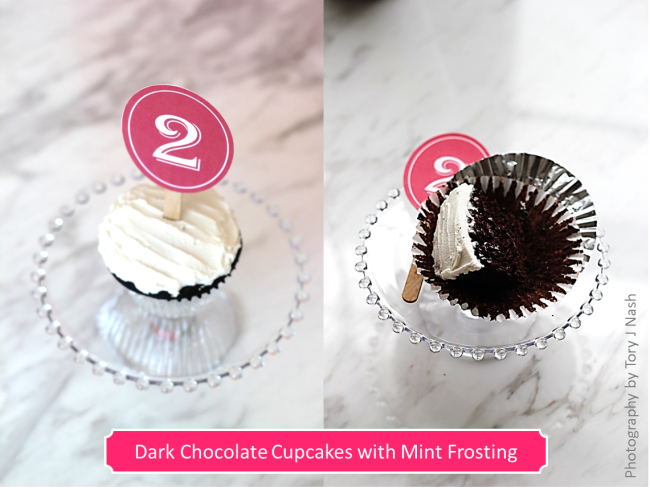 I hope you'll whip up a batch the next time you have something to celebrate.  Be it big or small, there is always time to slow down and mark the occasion with a little cake.  Enjoy!