Weekly Schedule of Small Group Virtual Yoga Classes
NEW 2018! Slow Flow: Tuesdays 6PM (EST)
6 week series January 2 – February 6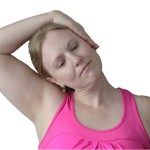 $120 per person
This live virtual yoga class features my signature slowly flowing combination of passive work to unravel tension + breath centered, long held active poses to create flexibility, strength, and stability — all while in the comfort of your own home or wherever you are! Class is mixed levels.  In order to provide a more personalized experience class size is limited to 6.
*Please note this class is offered by series only.*
---
More classes will be added soon!  When would you like to see a class?  Send me an email to let me know.
---
Frequently Asked Questions
What is Slow Flow?
The vast majority of us are already running full speed through life and I think our yoga classes should work to balance that, not add to it.  Slow Flow is my antidote to a full speed life.  Each of my classes start and end with passive poses designed to unravel deeply held tension with minimal effort.  The middle part of class is a slowly flowing breath centered practice that focuses on building proper alignment in poses.  Once in a pose we hang out — sometimes for what feels like forever — in order to build flexibility, strength, and stability.  Holding poses also gives us the opportunity to observe the internal chatter of the mind and find some quiet within that chaos — a skill that is particularly useful off the mat.
Why small group classes?
Think of it as somewhere between a studio drop-in class (you're stuck with whatever theme the teacher is teaching) and a one-on-one private session (a 100% customized sequence based on what you need).  Small group classes give you the ability to provide input into what you need without the full cost of a private session.  At the start of each 6 week series I'll ask you what your #1 priority is to feel better in your body and mind.  I'll weave everyone's responses into a cohesive class each week of the series.  It's the perfect compromise!
Why are classes only available in a series?
Because consistent practice yields results!  When we commit to a weekly class we show up and reap the benefits. When we say we'll just drop-in as our schedule allows life inevitably fills that space with something else.  Before we know it our practice goes by the wayside.  I commit to show up every week for my students and I ask my students to do the same by signing up for a series at a time.
Are classes really LIVE?
Yes!  I can see you and you can see me.  Other class participants can see you as well but don't worry!  Just like in other group classes, everyone is more concerned with what is happening on their own mat than on yours.  In order to keep noise to a minimum you'll only hear my audio though.  Don't worry if you have a barking dog or kids in the background no one will be the wiser!  If a question comes up during class I'll temporarily turn on your audio to share with the group.
I'm nervous about the technology.  Is it easy?
It is so easy!  As long as you have a computer or tablet with a strong internet connection, speakers, and camera you are all set.  If you'd like to get a head start you can create a free Zoom account today.  Then download the app to your computer or tablet.  When you register for your class series you'll be sent all the details of how to join my virtual studio on Zoom.  It's as simple as clicking a link!
What's the best way to set up my device and practice space?
After hundreds of private virtual sessions I have found it is best to set up your computer or tablet beside the long side of your mat.  Every device is different in their camera placement but in general it is best to have your device sitting off the floor (a small stool or stack of books is perfect!) and about 6-8 feet from the side of your mat.  This allows me to see you when either reclining or standing.  Don't worry if you don't get it perfect the first time.  We'll use the first minute or two before each class to do any fine tuning of your device placement.
What props should I have on hand?
Here's my ideal list of props to invest in for this work: a good quality mat, a foam block, two cork blocks, two yoga blankets, and a strap.  You can find my favorites here.  While you can easily use blankets from around the house I would still recommend you invest in at least one yoga blanket.  We'll fold the blankets in specific ways to help unravel tension and if we are all working from the same blanket size and density it will be so much easier to explain….and get the desired result.